Who We Are
Meet Christopher Thomson
---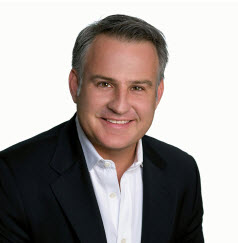 Christopher is an award-winning sales professional with a passion for helping his clients make the right decisions when it comes to real estate. Whether you are buying or selling a home, Christopher brings a wealth of expertise, to make the experience as stress-free and rewarding as possible. Christopher has built, over 13 plus years in the profession, his reputation on honesty, integrity and a tradition of client service that is second-to-none. Prior to entering the world of real estate, Christopher enjoyed a successful career in marketing and sales as a Marketing and Sales Director for a communications firm. Christopher is also fully bilingual and holds a Bachelor's Degree from the University of Western Ontario.
"We really care about people, which is why we have such a successful, referral-based business," says Christopher. "When we say we have a 'client-first' approach, we really mean it. We know how much is at stake and put the best interest of our clients first. We honour our commitments. We give our clients all the information and support they need and work hard to achieve the best possible outcome for them. That's why people put their trust in us."
---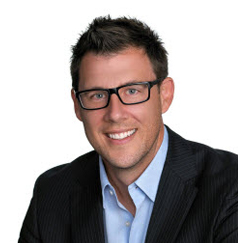 James Hill
James combines his drive for meaningful results with integrity and honesty. You will notice right away that Jamesis on your side first and foremost. With an uncanny ability to stay cool under pressure when buying or selling, James is dedicated to delivering the best outcome for his clients. Whether that means patiently studying the market or relentlessly negotiating to close a deal, James has built strong relationships with his clients based on trust and positive results. James brings more than 15 years of business experience and an extensive professional network to real estate. As a head golf professional to some of Canada's best luxury golf clubs, James managed golf operations, and provided superior customer service and golf instruction to a demanding clientele. Both professionally and personally, real estate is a passion. With several rental properties and many renovations under his belt, James can offer perspective on real estate investing, being a landlord, and DIY to custom renovations. James has even been featured on HGTV's Income Property. Born in Elliot Lake, and having lived all over Ontario, James has settled in Etobicoke with his wife and daughter. James enjoys the outdoors, travelling and a round of golf, when not helping you in your quest for home happiness.
---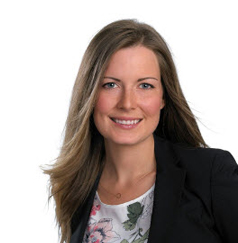 Jillian Siroyt
Jillian comes from a real estate background, growing up with a family business specializing in land development, property management and leasing. after completing her Honors BA from the University of Western Ontario, in Geography with focus on Urban Development, she moved to Toronto and in 2005 started her career in Retail Property Management and Commercial Leasing with one of the oldest and largest companies in North America. While always maintaining passion for, and staying on top of home design trends, and an eye for seeing the best potential in a property, she has combined that interest with a rewarding career on the residential side working to help you sell your property and assist you with finding your next one. She has bought, sold and renovated, with her husband in trendy up and coming neighbourhoods in Toronto and would be happy to share her experience in helping you with the perfect property.
---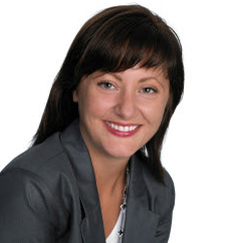 Sonia Kucharz
Sonia has over 10 years of experience in the real estate industry, before becoming licensed as a Sales Representative, she has been a real estate assistant with top producing teams, an office manager and supervisor, deal secretary and agent support coordinator – with all that knowledge gained, having seen every aspect of the industry, she definitely knows the ins and outs. Sonia attended Sheridan College and Ontario College of Art and Design University where she honed her artistic skills in oil and acrylic, showcasing her work in galleries in the past. She is also an avid boxing fan and a proponent of encouraging up and coming talent. Born in Poland and raised in Mississauga, she has a feel for our local communities. She can help our clients in English and Polish, and is very effective in delivering results to help you acquire the home of your dreams and/or the sale of your dreams. Ja mówie po polsku.
---